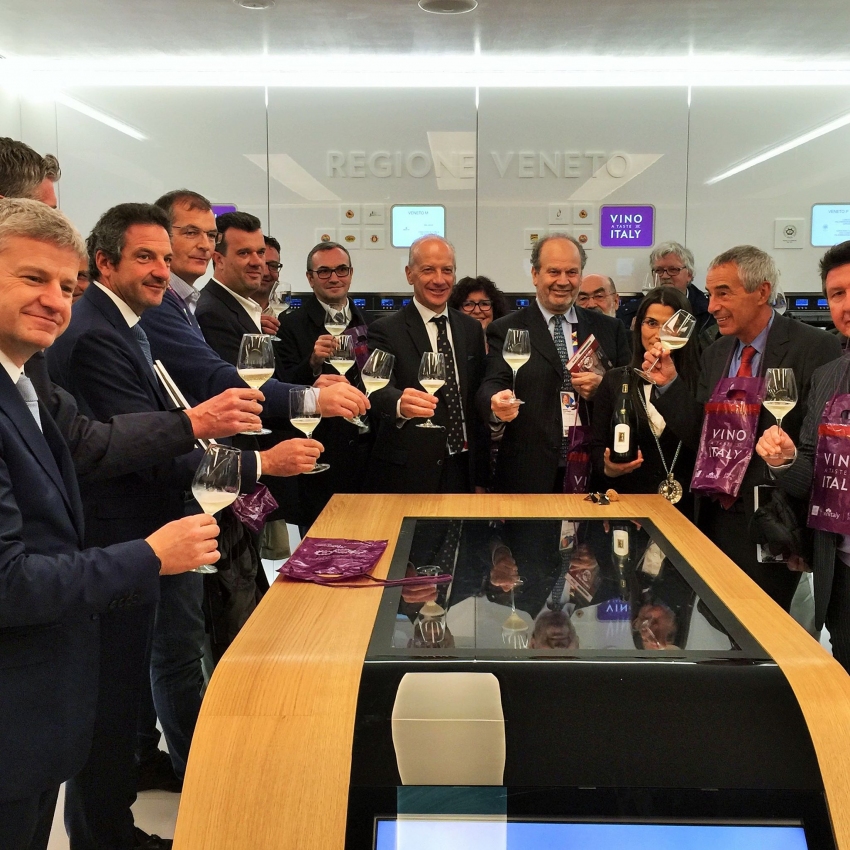 It has been a "six incredible months in the heart of the world", a cultures and tradictions meeting where people have been able to share an evolving world's view, between past, present and future: this was EXPO Milano 2015, a beautiful opportunity that Veneto did not want to lose.
Veneto Region dediced to give the opportunity to make people discover each Veneto Consortia land's wines in Vino a Taste of Italy, the Italian official wine pavilion, a particular panorama of a product, wine, one of the ensing the made in Italy and UVIVE was responsible for coordinating the 21 Consortia continuous presence.
These are some of the global issues of this experience:
184 permanent exhibition
2000 winemakers in 24 different areas as Regions, Consortia, Lands
Over 3600 presented wines for a total amount of 150.000 bottles
Over 1200 tasting position for quite 800.000 tastings in the different areas inside the pavilion, events, seminars, wine tastings, institutional-press-international delegations private wine tastings
500 events in Convivium and Symposium halls
Over 2,1 Million visitors during the 6 months exhibition, 30% of those decided to taste the wines
These are some of the Veneto issues of this experience:
a 136 non-stop exhibition labels
with 36 Red Wines
56 White Wines
48 Sparkling Wines
(and more than) 408 different labels exhibited during EXPO
(and more than) 19.000 bottles expressly sent from each Consortia
21 Consortia's presence
(with) 11 tastings with themes like indigenous-rare vines, sweet wines, top-player, Veneto's sparkling wines, famous red wines, rosé wines and many others
(with) quite 600 visitors, 20% foreigners
representation activities with importers, buyers, journalists, authorities and insitutions
other events' coordination inside and outside EXPO
A unique and intense occasion which brought a great visibility to visitors who, once bought their "winecard", were able to discover wines coming from well-known DOC areas as well as from others until then unknown.